Apprendre la Méditation Transcendantale
La première étape consiste en assister à une conférence gratuite sur la Méditation Transcendantale. Cela prend environ une heure et vous donne une vue d'ensemble complète de la technique et de la manière dont elle est apprise. Vous pourrez également discuter en privé avec le professeur toute considération personnelle. Il n'y a pas d'engagement à apprendre.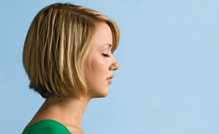 L'étape suivante
Le cours comprend quatre leçons de 90 minutes à suivre pendant des jours consécutifs, suivies de sessions personnalisées avec le professeur, ainsi que de séminaires périodiques pendant les six premiers mois pour s'assurer que vous méditez correctement et que vous appréciez les résultats. Dès la première instruction vous serez toutefois en mesure de méditer seul chez vous.
After the course
Transcendental Meditation will just be an enjoyable part of your daily routine. However, there is a range of meditators' meetings, weekend courses and advanced courses for those who wish to participate.
Courses are taught by qualified teachers who have spent at least six months on full-time training programmes designed and supervised by Maharishi Mahesh Yogi, founder of Transcendental Meditation
Course Fees
To make learning TM open to as many people as possible while covering our costs, the fee for learning TM is very reasonable cost and we have affordable payment programs. You are also given a six-month support programme to help you get the most out of your meditation.