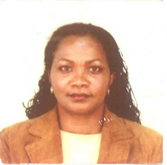 Professeur local et Directeur national– Dr. Lucia John
Dr Lucia John a été un professeur certifié de méditation transcendantale depuis 32 ans. Elle détient un doctorat en science védique de l'Université Maharishi de la recherche européenne. Dr John est directeur du Centre Maharishi Lumières et Maharishi Vedic Health Spa en Dominique.
For those already practising Transcendental Meditation
MEDITATORS' MEETINGS: Are held regularly at the centre - please contact us for full schedule.
PERSONAL CHECKING: To refresh your practice and receive more guidance on your TM technique, these one-to-one 30 minute sessions are available by appointment.
REFRESHER COURSES: If you would like to refresh your practice and understanding of Transcendental Meditation, why not sit in again on a course of instruction. Phone or email for details.